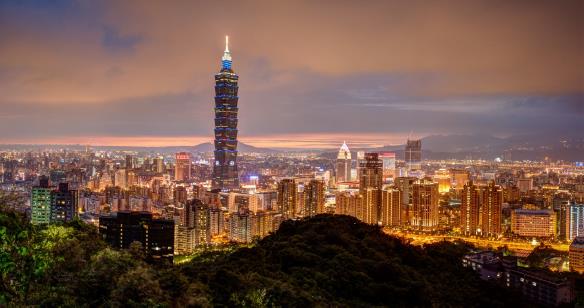 The 18th Annual SAET Conference was held June 11-13, 2018 at Academia Sinica, Taipei, Taiwan.
The conference chairs are Kamhon Kan, Ping Wang, and Nicholas Yannelis.
Please direct any general questions to Samantha Drella at samantha-drella@uiowa.edu.
Academia Sinica Site: https://www.econ.sinica.edu.tw/SAET2018/
Registration Information

If you have any problems with registering, please contact Ms. Hanpei Tseng (saet2018@econ.sinica.edu.tw).
Presenters/


Participants

Students

Early-Bird Rate (through April 3)

$300 USD

$70 USD


April 4 – May 31

$375 USD

$100 USD

June 1 – June 11

$450 USD

$150 USD

---
Presidential Address

Eric Maskin (Harvard University, USA): Elections and Strategic Voting: Condorcet and Borda
---
Invited Speakers

MacKenzie Lecture: Arkolakis, Costas (Yale University, USA): Economics and Space: Unified at Last
Cass Lecture: Hörner, Johannes (Yale University, USA) Keeping Your Story Straight: Truthtelling and Liespotting
Hicks Lecture: Kojima, Fuhito (Stanford University, USA): Fair matching under constraints
Bassetto, Marco (Federal Reserve Bank of Chicago, USA and University College London, UK): Is Inflation Default? The Role of Information in Debt Crises
---
Program Committee

Allen, Beth (University of Minnesota, allen030@umn.edu)
Arkolakis, Costas (Yale University, USA, costas.arkolakis@gmail.com)
Aoyagi, Masaki (Oaska University, Japan, aoyagi@iser.osaka-u.ac.jp)
Araujo, Aloisio (Instituto Nacional de Matemática Pura e Aplicada, Brazil, Aloisio.Araujo@fgv.br)
Chang, Pao-Li (Singapore Management University, Singapore, plchang@smu.edu.sg)
Chen, Beenlon (Academia Sinica, Taiwan, bchen@econ.sinica.edu.tw)
Chen, Yili (Federal Reserve Bank of St. Louis, USA, yili.chien@stls.frb.org)
Chernozhukov, Victor (Massachusetts Institute of Technology, USA, fede@hss.caltech.edu)
Chun, Youngsub (Seoul National University, South Korea, ychun@snu.ac.kr)
Galichon, Alfred (New York University, USA, galichon@cims.nyu.edu)
Hörner, Johannes (Yale University, USA, johannes.horner@yale.edu)
Hsu, Wentai (Singapore Management University, Singapore, wentaihsu@smu.edu.sg)
Hu, Taiwei (University of Bristol, UK, taiwei.hu@Bristol.ac.uk)
Kan, Kamhon (Academia Sinica, Taiwan, kk@sinica.edu.tw) — Co-Chair
Kaneko, Mamoru (Waseda University, Japan, mkanekoepi@waseda.jp)
Kehoe, Timothy J. (University of Minnesota and Federal Reserve Bank of Minneapolis, USA, tkehoe@umn.edu)
Kojima, Fuhito (Stanford University, USA, fkojima@stanford.edu)
Kovenock, Dan (Chapman University, USA, kovenock@chapman.edu)
Li, Yiting (National Taiwan University, Taiwan, yitingli@ntu.edu.tw)
Machina, Mark (University of California at San Diego, USA, mmachina@ucsd.edu)
Moulin, Hervé (University of Glasgow, Scotland, Herve.Moulin@glasgow.ac.uk)
Nishimura, Kazuo (Kobe University and Kyoto University, nishimura@kier.kyoto-u.ac.jp)
Polemarchakis, Herakles (University of Warwick, UK, h.polemarchakis@warwick.ac.uk)
Prescott, Edward C. (Australian National University, Australia, and Arizona State University, USA, edward.prescott@asu.edu)
Qin, Cheng-Zhong (University of California, Santa Barbara, USA, qin@econ.ucsb.edu)
Spear, Stephen E. (Carnegie Mellon University, USA, spear.stephen@gmail.com)
Squintani, Francesco (University of Warwick, UK, f.squintani@warwick.ac.uk)
Sun, Yeneng (National University of Singapore, Singapore, ynsun@nus.edu.sg)
Tian, Guoqiang (Texas A&M University, USA, gtian@tamu.edu)
Trockel, Walter (Bielefeld University, Germany, wtrockel@wiwi.uni-bielefeld.de)
Wang, Ping (Washington University-St. Louis, USA, wangp6@gmail.com) — Co-Chair
Wang, Tao-yi (Joseph) (National Taiwan University, Taiwan, josephw@ntu.edu.tw)
Wooders, Myrna Vanderbilt University, USA, myrna.wooders@vanderbilt.edu)
Yannelis, Nicholas (University of Iowa, USA, nicholas.yannelis@gmail.com) — Co-Chair
Zame, William (University of California, Los Angeles, USA, zame@econ.ucla.edu)
---
Local Organizing Committee
Juin Jen Chang (Acadmia Sinica, Taiwan, jjchang@econ.sinica.edu.tw)
Yi-Ting Chen (Academia Sinica, Taiwan, ytchen@sinica.edu.tw)
Kamhon Kan (Academia Sinica, Taiwan, kk@sinica.edu.tw)
---
Session Organizers
Allouch, Nizar
(University of Kent, UK,
N.Allouch@kent.ac.uk)
and
Herings, Jean-Jacques
(Maastricht University, Netherlands,
P.Herings@maastrichtuniversity.nl)
,
Networks I
Allouch, Nizar
(University of Kent, United Kingdom,
n.allouch@kent.ac.uk)
and
Herings, Jean-Jacques
(Maastricht University, Netherlands,
P.Herings@maastrichtuniversity.nl)
,
Networks II
Amir, Rabah
(University of Iowa, USA,
rabah-amir@uiowa.edu)
,
Topics in Theoretical Applied Microeconomics
Aoyagi, Masaki
(ISER, Osaka University, Japan,
aoyagi@iser.osaka-u.ac.jp)
,
Strategic Interactions: Theory and Experiment
Arkolakis, Costas
(Yale University, USA,
costas.arkolakis@gmail.com)
,
Production Fragmentation, Multinationals, and Offshoring
Arkolakis, Costas
(Yale University, USA,
costas.arkolakis@gmail.com)
and
Lee, Eunhee
(University of Maryland, USA,
lee@econ.umd.edu)
,
Economic Geography and Spatial Economics
Arkolakis, Costas
(Yale University, USA,
costas.arkolakis@gmail.com)
and
Lee, Eunhee
(University of Maryland, USA,
lee@econ.umd.edu)
,
Firms in International Trade
Arkolakis, Costas
(Yale University, USA,
costas.arkolakis@gmail.com)
and
Lee, Eunhee
(University of Maryland, USA,
lee@econ.umd.edu)
,
Macroeconomic Aspects of International Trade
Arkolakis, Costas
(Yale University, USA,
costas.arkolakis@gmail.com)
and
Lee, Eunhee
(University of Maryland, USA,
lee@econ.umd.edu)
,
Topics in International Trade
Boyarchenko, Svetlana
(University of Texas at Austin, USA,
sboyarch@utexas.edu)
,
Information and Learning
Carbajal, Juan Carlos
(UNSW - Sydney, Australia,
jc.carbajal@unsw.edu.au)
,
Behavioral Mechanism Design
Cerreia-Vioglio, Simone
(Bocconi University, Italy,
simone.cerreia@unibocconi.it)
,
Developments in Decision Theory
Chang, Pao-Li
(Singapore Management University, Singapore,
plchang@smu.edu.sg)
,
Trade Pattern and Trade Policy
Chateauneuf, Alain
(University of Paris1, France,
chateaun@univ-paris1.fr)
and
Cornet, Bernard
(University of Kansas, USA,
cornet@ku.edu)
,
Finance & Decision
Chen, Yu-chin
(University of Washington, USA,
yuchin@uw.edu)
,
Open Economy Macro: Policy and Forecasting
Chen, Been-Lon
(Academia Sinica, Taiwan,
bchen@econ.sinica.edu.tw)
and
Wang, Ping
(Washington University in St. Louis, USA,
pingwang@wustl.edu)
,
Financial Constraints and Wealth Distribution
Chen, Been-Lon
(Academia Sinica, Taiwan,
bchen@econ.sinica.edu.tw)
,
Optimal Taxation and Social Capital
Chen, Yi-Chun
(National University of Sinapore, Singapore,
ecsycc@nus.edu.sg)
and
Luo, Xiao
(National University of Sinapore, Singapore,
ecslx@nus.edu.sg)
,
Topics in Game Theory I
Chen, Yi-Chun
(National University of Sinapore, Singapore,
ecsycc@nus.edu.sg)
and
Luo, Xiao
(National University of Sinapore, Singapore,
ecslx@nus.edu.sg)
,
Topics in Game Theory II
Chen, Yi-Chun
(National University of Sinapore, Singapore,
ecsycc@nus.edu.sg)
and
Luo, Xiao
(National University of Sinapore, Singapore,
ecslx@nus.edu.sg)
,
Topics in Game Theory III
Chien, YiLi
(Federal Reserve Bank of St. Louis, USA,
yilichien@gmail.com)
,
Ramsey Taxation and Social Insurance
Chun, Youngsub
(Seoul National University, South Korea,
ychun@snu.ac.kr)
,
Social Choice and Cooperative Game Theory
Dávila, Julio
(CORE - Université catholique de Louvain, Belgium,
julio.davila@uclouvain.be)
,
Population, Human Capital, and Bequests
Drugeon, Jean-Pierre
(PSE - CNRS, France,
jpdrg@psemail.eu)
,
Axiomatics of Temporal Preferences
Eraslan, Hulya
(Rice University, United States,
eraslan@rice.edu)
,
Political Economy
Fujiwara-Greve, Takako
(Keio University, Japan,
takakofg@econ.keio.ac.jp)
,
Dynamic Games
Funaki, Yukihiko
(Waseda University, Japan,
funaki@waseda.jp)
,
Cooperative Games and Its Applications
Guo, Jang-Ting
(University of California, Riverside, United States,
guojt@ucr.edu)
,
Topics in Macroeconomics II
Guo, Jang-Ting
(University of California, Riverside, United States,
guojt@ucr.edu)
,
Topics in Open Economy Macroeconomics
Hanaki, Nobuyuki
(Universite Cote d'Azur, CNRS, GREDEG, France,
nobuyuki.hanaki@unice.fr)
,
Complex Interaction: Theory and Experiment
He, Wei
(Chinese University of Hong Kong, Hong Kong,
hewei@cuhk.edu.hk)
,
Mechanism Design and Applications
Hörner, Johannes
(Yale University, USA,
joh.horner@gmail.com)
,
Topics in Economic Theory II
Hörner, Johannes
(Yale University, USA,
joh.horner@gmail.com)
,
Topics in Economic Theory III
Hsu, Wen-Tai
(Singapore Management University, Singapore,
wentaihsu@smu.edu.sg)
,
Trade and Geography
Hu, Tai-Wei
(University of Bristol, UK,
taiwei.hu@bristol.ac.uk)
,
Monetary Economics
Imrohoroglu, Selo
(USC Marshall School of Business, United States,
selo@marshall.usc.edu)
,
Quantitative Macroeconomics
Ishikawa, Ryuichiro
(Waseda University, Japan,
r.ishikawa@waseda.jp)
,
Individual Learning in Games
Kesten, Onur
(Carnegie Mellon University, USA,
okesten@andrew.cmu.edu)
,
Matching
Kim, Kyungmin (Teddy)
(University of Miami, United States,
teddy.kyungmin.kim@gmail.com)
,
Applied Game Theory I: Political Economy
Kim, Kyungmin (Teddy)
(University of Miami, United States,
teddy.kyungmin.kim@gmail.com)
,
Applied Game Theory II: Industrial Organization
Kline, Jeff
(University of Queensland, Australia,
j.kline@uq.edu.au)
,
Advances in Game Theory
Klose, Bettina
(University of Technology Sydney, Australia,
bettina.klose@gmail.com)
,
Contests III
Koh, Youngwoo
(Hanyang University, South Korea,
youngwoo.koh@gmail.com)
,
Topics in Market Design
Kojima, Fuhito
(Stanford, United States,
fuhitokojima1979@gmail.com)
,
Matching and Market Design II
Konishi, Hideo
(Boston College, United States,
hideo.konishi@bc.edu)
,
Electoral Competition and Contest
Kovenock, Dan
(Chapman University, USA,
kovenock@chapman.edu)
and
Roberson, Brian
(Purdue University, USA,
brobers@purdue.edu)
,
Contests II
Li, Yiting
(National Taiwan University, Taiwan,
yitingli@ntu.edu.tw)
,
Money and Monetary Policy
Li, Duozhe
(Chinese University of Hong Kong, Hong Kong SAR,
duozheli@cuhk.edu.hk)
,
Applied Game Theory III
Lippert, Steffen
(University of Auckland, New Zealand,
s.lippert@auckland.ac.nz)
,
Information and Decisions
Livshits, Igor
(Federal Reserve Bank of Philadelphia, United States,
igor.d.livshits@gmail.com)
,
Consumer Finance
Livshits, Igor
(Federal Reserve Bank of Philadelphia, United States,
igor.d.livshits@gmail.com)
,
Macroeconomics and Finance
Miller, Alan
(University of Haifa, Israel,
admiller@econ.haifa.ac.il)
,
Social Choice with Applications
Nachbar, John
(Washington University in St. Louis, USA,
nachbar@wustl.edu)
,
Advances in Mechanism Design
Nishimura, Kazuo
(RIEB and Kobe University, Japan,
nishimura@kier.kyoto-u.ac.jp)
,
Nonlinear Dynamics in the Intertermporal Equilibrium Models
Ogaki, Masao
(Keio University, Japan,
mogaki@econ.keio.ac.jp)
,
Behavioral Economics: Theory and Experiment
Prescott, Ned
(Federal Reserve Bank of Cleveland, Unites States,
edward.prescott@clev.frb.org)
,
Topics in Applied Theoretical Economics
Prokopovych, Pavlo
(Kyiv School of Economics, Ukraine,
pprokopo@gmail.com)
and
Yannelis, Nicholas
(University of Iowa, USA,
nicholasyannelis@gmail.com)
,
Topics in Economic Theory I
Qin, Cheng-Zhong
(UCSB, United States,
qin@ucsb.edu)
,
Applied Game Theory IV
Quintin, Erwan
(University of Wisconsin -- Madison, USA,
equintin@bus.wisc.edu)
,
Models of Endogenous Default
Reffett, Kevin
(Arizona State University, USA,
kevin.reffett@asu.edu)
and
Wozny, Lukasz
(Arizona State University, USA,
lwozny@asu.edu)
,
Dynamic Equilibrium Theory
Roberson, Brian
(Purdue University, USA,
brobers@purdue.edu)
and
Kovenock, Dan
(Chapman University, USA,
kovenock@chapman.edu)
,
Contests I
Rommeswinkel, Hendrik
(National Taiwan University, Taiwan,
rommeswi@ntu.edu.tw)
,
Awareness and Beliefs
Roy, Santanu
(Southern Methodist University, USA,
sroy@smu.edu)
,
Transparency and Incomplete Information
Shin, Yongseok
(Washington University in St. Louis, USA,
yshin@wustl.edu)
,
Growth and Development
Skreta, Vasiliki
(UT Austin and UCL, USA and UK,
vskreta@gmail.com)
,
Competing through Information in Markets
Spear, Stephen
(Carnegie Mellon University, USA,
ss1f@andrew.cmu.edu)
,
Overlapping Generations Models
Stauber, Ronald
(Australian National University, Australia,
ronald.stauber@anu.edu.au)
,
Topics in Microeconomic Theory
Stecher, Jack
(University of Alberta, Canada,
stecher@ualberta.ca)
,
Games and Decisions
Sugaya, Takuo
(Stanford Graduate School of Business, United States,
takuo.sugaya@gmail.com)
,
Recent Developments in Economic Theory
Sun, Yeneng
(National University of Singapore, Singapore,
ynsun@nus.edu.sg)
,
Mathematical Economics I
Sun, Yeneng
(National University of Singapore, Singapore,
ynsun@nus.edu.sg)
,
Mathematical Economics II
Tian, Guoqiang
(Texas A&M University and Shanghai University of Finance and Economics, USA,
gtian@exchange.tamu.edu)
,
Information Acquisition and Dynamic Optimal Contract
Tian, Guoqiang
(Texas A&M University and Shanghai University of Finance and Economics, USA,
gtian@exchange.tamu.edu)
,
Mechanism Design and Matching II
Tian, Guoqiang
(Texas A&M University and Shanghai University of Finance and Economics, USA,
gtian@exchange.tamu.edu)
,
Mechanism Design and Communication
Tian, Guoqiang
(Texas A&M University and Shanghai University of Finance and Economics, USA,
gtian@exchange.tamu.edu)
,
Mechanism Design and Matching I
Tian, Guoqiang
(Texas A&M University and Shanghai University of Finance and Economics, USA,
gtian@exchange.tamu.edu)
,
Mechanism Design and Continuous-Time Game
Toda, Alexis Akira
(University of California, San Diego, USA,
atoda@ucsd.edu)
,
Power Laws in Economics and Finance
Turnovsky, Stephen
(University of Washington, USA,
sturn@uw.edu)
,
Taxation, Growth, and Income Inequality
Unver, Utku
(Boston College, USA,
unver@bc.edu)
,
Matching and Market Design I
Venditti, Alain
(AMSE-CNRS, France,
Alain.venditti@univ-amu.fr)
,
Macroeconomic Dynamics
Villamil, Anne
(University of Iowa, USA,
annevillamil@gmail.com)
,
Topics in Macroeconomics I
Wang, Joseph Tao-yi
(National Taiwan University, Taiwan,
josephw@ntu.edu.tw)
,
Behavioral and Experimental Economics
Wang, Ping
(Washington University in St. Louis, USA,
pingwang@wustl.edu)
,
Political Institutions, Productivity and Structural Transformation
Wang, Ping
(Washington University in St. Louis, USA,
pingwang@wustl.edu)
,
Mismatch, Market Distortions and Disparities
Wang, Ping
(Ping Wang, Washington University in St. Louis, USA,
pingwang@wustl.edu)
,
Health, Human Capital and Labor Market Decisions
Wang, Ping
(Ping Wang, Washington University in St. Louis, USA,
pingwang@wustl.edu)
,
Technology, Public Policy and Growth
Wang, Ping
(Washington University in St. Louis, USA,
pingwang@wustl.edu)
and
Chen, Been-Lon
(Academia Sinica, Taiwan, ROC,
bchen@econ.sinica.edu.tw)
,
Trade, Structural Change, and Development
Yang, Chih-Chun
(Academia Sinica, Taiwan,
cyang16@econ.sinica.edu.tw)
,
Game Theory
Yeh, Chun-Hsien
(Institute of Economics, Academia Sinica, Taiwan,
chyeh@econ.sinica.edu.tw)
,
Game Theory and its Application
Yip, Chong Kee
(Chinese University of Hong Kong, Hong Kong,
chongkeeyip@cuhk.edu.hk)
,
Cycles, Time Allocation, and Macroeconomic Stability
Zapechelnyuk, Andy
(University of St Andrews, United Kingdom,
az48@st-andrews.ac.uk)
,
Communication and Persuasion
Session Details
Advances in Game Theory
Organizer: Jeff Kline
Chair: Jeff Kline
Advances in Mechanism Design
Organizer: John Nachbar
Applied Game Theory I: Political Economy
Organizer: Kyungmin (Teddy) Kim
Chair: Ilwoo Hwang
Applied Game Theory II: Industrial Organization
Organizer: Kyungmin (Teddy) Kim
Applied Game Theory III
Organizer: Duozhe Li
Applied Game Theory IV
Organizer: Cheng-Zhong Qin
Chair: Jin Yeub Kim
Awareness and Beliefs
Organizer: Hendrik Rommeswinkel
Axiomatics of Temporal Preferences
Organizer: Jean-Pierre Drugeon
Behavioral and Experimental Economics
Organizer: Joseph Tao-yi Wang
Behavioral Economics: Theory and Experiment
Organizer: Masao Ogaki
Behavioral Mechanism Design
Organizer: Juan Carlos Carbajal
Communication and Persuasion
Organizer: Andy Zapechelnyuk
Competing through Information in Markets
Organizer: Vasiliki Skreta
Chair: Jay Lu
Complex Interaction: Theory and Experiment
Organizer: Nobuyuki Hanaki
Consumer Finance
Organizer: Igor Livshits
Contests I
Organizers: Brian Roberson and Dan Kovenock
Chair: Brian Roberson
Contests II
Organizers: Dan Kovenock and Brian Roberson
Chair: Dan Kovenock
Contests III
Organizer: Bettina Klose
Cooperative Games and Its Applications
Organizer: Yukihiko Funaki
Cycles, Time Allocation, and Macroeconomic Stability
Organizer: Chong Kee Yip
Developments in Decision Theory
Organizer: Simone Cerreia-Vioglio
Chair: Simone Cerreia-Vioglio
Dynamic Equilibrium Theory
Organizers: Kevin Reffett and Lukasz Wozny
Dynamic Games
Organizer: Takako Fujiwara-Greve
Economic Geography and Spatial Economics
Organizers: Costas Arkolakis and Eunhee Lee
Electoral Competition and Contest
Organizer: Hideo Konishi
Chair: Hideo Konishi
Finance & Decision
Organizers: Alain Chateauneuf and Bernard Cornet
Financial Constraints and Wealth Distribution
Organizers: Been-Lon Chen and Ping Wang
Chair: Kazuo Mino
Firms in International Trade
Organizers: Costas Arkolakis and Eunhee Lee
Game Theory
Organizer: Chih-Chun Yang
Chair: Chih-Chun Yang
Game Theory and its Application
Organizer: Chun-Hsien Yeh
Chair: Biung-Ghi Ju
Games and Decisions
Organizer: Jack Stecher
Growth and Development
Organizer: Yongseok Shin
Health, Human Capital and Labor Market Decisions
Organizer: Ping Wang
Individual Learning in Games
Organizer: Ryuichiro Ishikawa
Chair: Ryuichiro Ishikawa
Information Acquisition and Dynamic Optimal Contract
Organizer: Guoqiang Tian
Chair: Quan Wen
Information and Decisions
Organizer: Steffen Lippert
Information and Learning
Organizer: Svetlana Boyarchenko
Macroeconomic Aspects of International Trade
Organizers: Costas Arkolakis and Eunhee Lee
Macroeconomic Dynamics
Organizer: Alain Venditti
Macroeconomics and Finance
Organizer: Igor Livshits
Matching
Organizer: Onur Kesten
Chair: Szilvia Papai
Matching and Market Design I
Organizer: Utku Unver
Chair: James Schummer
Matching and Market Design II
Organizer: Fuhito Kojima
Chair: Fuhito Kojima
Mathematical Economics I
Organizer: Yeneng Sun
Chair: Yeneng Sun
Mathematical Economics II
Organizer: Yeneng Sun
Chair: Xiang Sun, Wuhan University, China
Mechanism Design and Applications
Organizer: Wei He
Mechanism Design and Communication
Organizer: Guoqiang Tian
Chair: Siyang Xiong
Mechanism Design and Continuous-Time Game
Organizer: Guoqiang Tian
Chair: Man-Wah Cheung
Mechanism Design and Matching I
Organizer: Guoqiang Tian
Mechanism Design and Matching II
Organizer: Guoqiang Tian
Chair: Rodrigo Velez
Mismatch, Market Distortions and Disparities
Organizer: Ping Wang
Chair: David Wiczer
Models of Endogenous Default
Organizer: Erwan Quintin
Monetary Economics
Organizer: Tai-Wei Hu
Chair: Tai-Wei Hu
Money and Monetary Policy
Organizer: Yiting Li
Networks I
Organizers: Nizar Allouch and Jean-Jacques Herings
Chair: Jean-Jacques Herings
Networks II
Organizers: Nizar Allouch and Jean-Jacques Herings
Chair: Jean-Jacques Herings
Nonlinear Dynamics in the Intertermporal Equilibrium Models
Organizer: Kazuo Nishimura
Chair: Kazuo Nishimura
Open Economy Macro: Policy and Forecasting
Organizer: Yu-chin Chen
Optimal Taxation and Social Capital
Organizer: Been-Lon Chen
Chair: Jun-ichi Itaya
Overlapping Generations Models
Organizer: Stephen Spear
Chair: Cheng Wang
Political Economy
Organizer: Hulya Eraslan
Chair: Ying Chen
Political Institutions, Productivity and Structural Transformation
Organizer: Ping Wang
Chair: Stephen Parente
Population, Human Capital, and Bequests
Organizer: Julio Dávila
Power Laws in Economics and Finance
Organizer: Alexis Akira Toda
Chair: Alexis Akira Toda
Production Fragmentation, Multinationals, and Offshoring
Organizer: Costas Arkolakis
Quantitative Macroeconomics
Organizer: Selo Imrohoroglu
Chair: Selo Imrohoroglu
Ramsey Taxation and Social Insurance
Organizer: YiLi Chien
Recent Developments in Economic Theory
Organizer: Takuo Sugaya
Social Choice and Cooperative Game Theory
Organizer: Youngsub Chun
Chair: Huaxia Zeng
Social Choice with Applications
Organizer: Alan Miller
Chair: Hideo Konishi
Strategic Interactions: Theory and Experiment
Organizer: Masaki Aoyagi
Taxation, Growth, and Income Inequality
Organizer: Stephen Turnovsky
Chair: Ting-Wei Lai
Technology, Public Policy and Growth
Organizer: Ping Wang
Chair: Hung-Ju Chen
Topics in Applied Theoretical Economics
Organizer: Ned Prescott
Topics in Economic Theory I
Organizers: Pavlo Prokopovych and Nicholas Yannelis
Chair: Vina (Zhiwei) Liu
Topics in Economic Theory II
Organizer: Johannes Hörner
Topics in Economic Theory III
Organizer: Johannes Hörner
Topics in Game Theory I
Organizers: Yi-Chun Chen and Xiao Luo
Topics in Game Theory II
Organizers: Yi-Chun Chen and Xiao Luo
Topics in Game Theory III
Organizers: Yi-Chun Chen and Xiao Luo
Topics in International Trade
Organizers: Costas Arkolakis and Eunhee Lee
Topics in Macroeconomics I
Organizer: Anne Villamil
Topics in Macroeconomics II
Organizer: Jang-Ting Guo
Chair: Juin-Jen Chang
Topics in Market Design
Organizer: Youngwoo Koh
Topics in Microeconomic Theory
Organizer: Ronald Stauber
Chair: Matthew Ryan
Topics in Open Economy Macroeconomics
Organizer: Jang-Ting Guo
Chair: Jang-Ting Guo
Topics in Theoretical Applied Microeconomics
Organizer: Rabah Amir
Trade and Geography
Organizer: Wen-Tai Hsu
Chair: Wen-Tai Hsu
Trade Pattern and Trade Policy
Organizer: Pao-Li Chang
Trade, Structural Change, and Development
Organizers: Ping Wang and Been-Lon Chen
Chair: Been-Lon Chen
Transparency and Incomplete Information
Organizer: Santanu Roy
---
Alphabetical List of Participants